Como cada año la British Academy of Film and Television Arts (BAFTA), entregó los British Academy Film Awards, a lo mejor del cine y de la televisión inglesa. Estos premios que comúnmente son comparados como el equivalente británico de los Premios Oscar.
La historia de estos premios se remonta al año 1947, cuando la British Academy of Film and Television Arts (BAFTA) fue fundada bajo el nombre de Academia Británica de Cinematografía, mientras que en el año 1958 la Academia se unió al Sindicato de Productores y Directores, formando la Sociedad de Cinematografía y Televisión.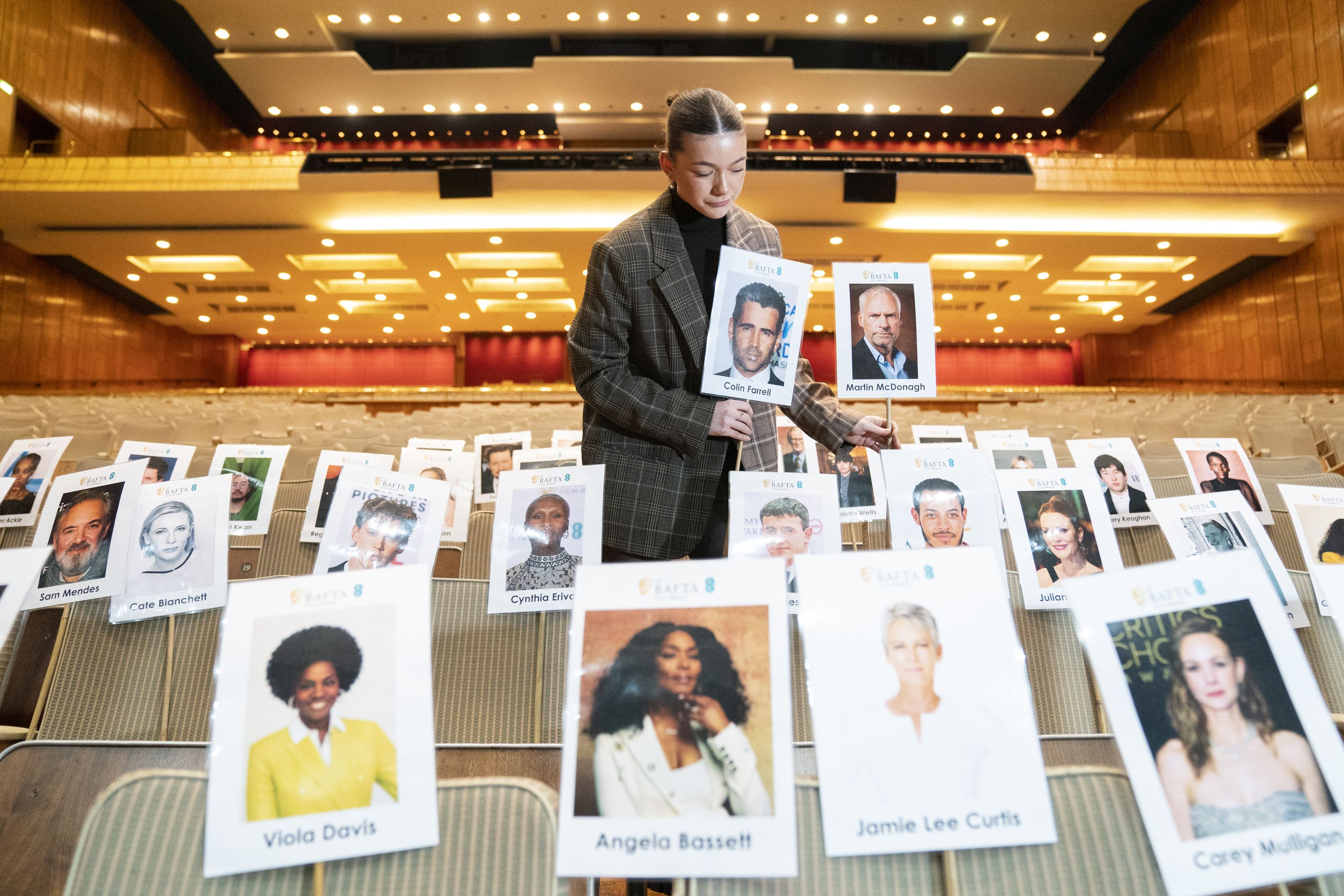 Fue así que en el año 1976 se formó la actual Academia Británica de las Artes Cinematográficas y de la Televisión (BAFTA) y fue así que desde ese momento se entregan los premios como los conocemos hoy en día. Al igual que en la entrega de los Premios Oscar, los BAFTA permiten la participación de películas internacionales excepto en algunas categorías.
Fue así que la noche de este domingo pasado se celebró la edición número 76 de los premios BAFTA, donde hubieron varios ganadores, algunos de los cuales fueron una gran sorpresa para el público, pues se alejaron del patrón que habíamos estado viendo en otras ceremonias de esta temporada de premios. BAFTA
Los ganadores de los BAFTA 2023
La ceremonia de los BAFTA nos regaló grandes sorpresas, siendo la más grande la manera en que la película "All Quiet On The Western Front" se llevó el premio más importante de la noche, pues la academia británica la reconoció como la Mejor Película, además que se llevó a casa 7 de las 14 categorías en las que estaba nominada. BAFTA BAFTA BAFTA BAFTA BAFTA BAFTA
Otra de las grandes sorpresas fue en la categoría de Mejor Actor, pues Brendan Fraser se había colocado como el favorito de la crítica al ser reconocido por su actuación en la película "The Whale", sin embargo, en esta ceremonia de los BAFTA, el ganador de dicha categoría fue Austin Butler por su papel en la película "Elvis", dejando una gran incertidumbre sobre lo que sucederá en los Premios Oscar.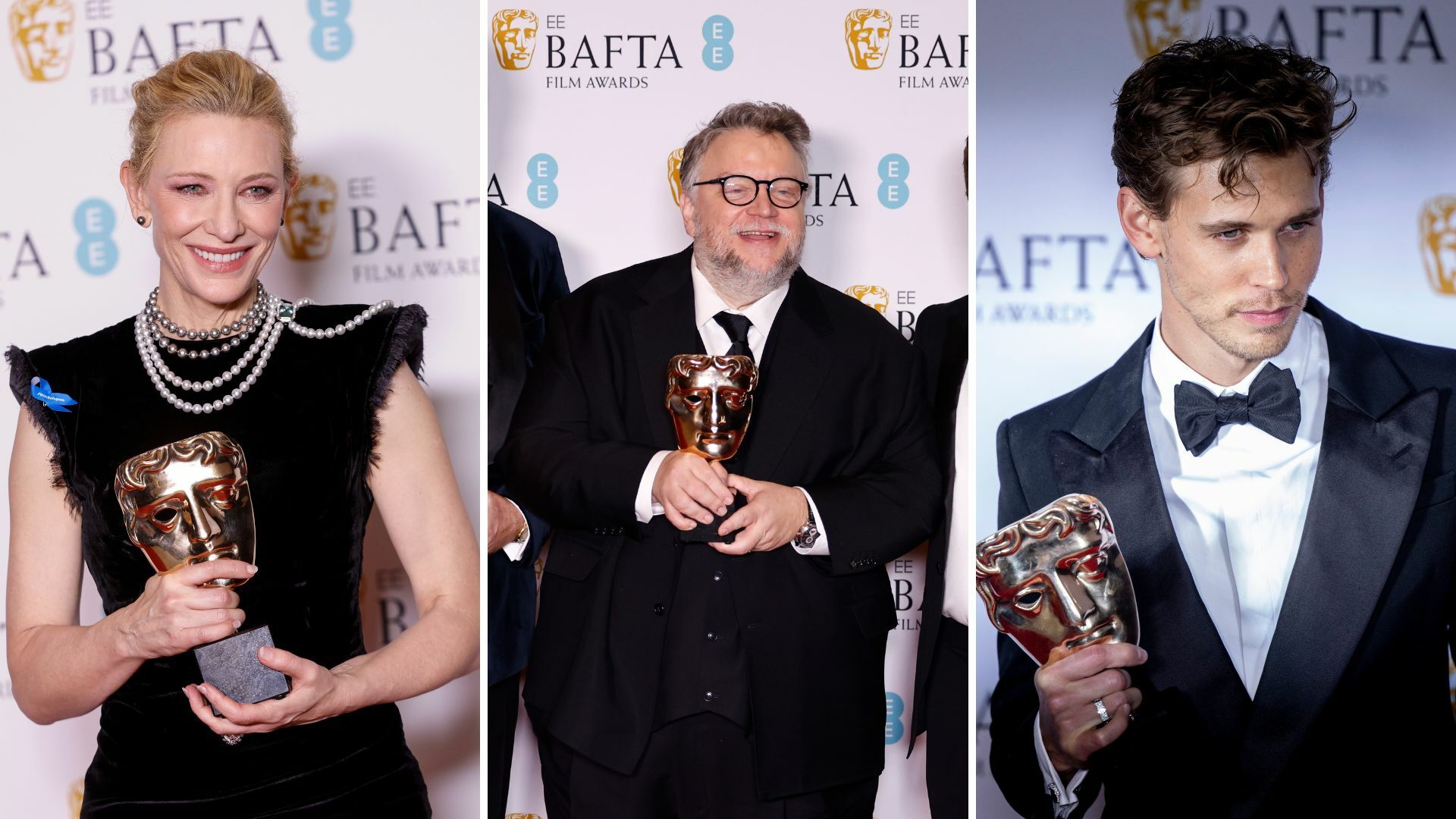 Mejor Película
"All Quiet on the Western Front"
"The Banshees of Inisherin"
"Elvis"
"Everything Everywhere All At Once"
"Tár"
Mejor Documental
"All That Breathes"
"All the Beauty and the Bloodshed"
"Fire of Love"
"Moonage"
"Daydream"
"Navalny"
Mejor Película Animada
"Guillermo del Toro's Pinocchio"
"Marcel the Shell with Shoes On"
"Puss in Boots: The Last Wish"
"Turning Red"
Mejor Película Británica
"Aftersun"
"The Banshees of Inisherin"
"Brian And Charles"
"Empire of Light"
"Good Luck to You, Leo Grande"
"Living"
"Roald Dahl's Matilda The Musical"
"See How They Run"
"The Wonder"
Mejor Dirección
Edward Berger – "All Quiet on the Western Front"
Martin McDonagh – "The Banshees of Inisherin"
Park Chan-wook – "Decision To Leave"
Daniel Kwan y Daniel Scheinert – "Everything Everywhere All At Once"
Todd Field – "Tár"
Gina Prince-Bythewood – "The Woman King"
Mejor Actriz
Ana de Armas – "Blonde"
Cate Blanchett – "Tár"
Viola Davis – "The Woman King"
Danielle Deadwyler – "Till"
Emma Thompson – "Good Luck to You, Leo Grande"
Michelle Yeoh – "Everything Everywhere All At Once"
Mejor Actor
Austin Butler – "Elvis"
Brendan Fraser – "The Whale"
Colin Farrell – "The Banshees of Inisherin"
Daryl McCormack – "Good Luck to You, Leo Grande"
Paul Mescal – "Aftersun"
Bill Nighy – "Living"
Mejor Actriz de Reparto
Angela Bassett – "Black Panther: Wakanda Forever"
Hong Chau – "The Whale"
Kerry Condon – "The Banshees of Inisherin"
Jamie Lee Curtis – "Everything Everywhere All At Once"
Dolly De Leon – "Triangle of Sadness"
Carey Mulligan – "She Said"
Mejor Actor de Reparto
Brendan Gleeson – "The Banshees of Inisherin"
Barry Keoghan – "The Banshees of Inisherin"
Ke Huy Quan – "Everything Everywhere All At Once"
Eddie Redmayne – "The Good Nurse"
Albrecht Schuch – "All Quiet on the Western Front"
Micheal Ward – "Empire of Light"
Mejor Guión Original
"The Banshees of Inisherin" – Martin McDonagh
"Everything Everywhere All At Once" – Daniel Kwan y Daniel Scheinert
"The Fabelmans" – Tony Kushner y Steven Spielberg
"Tár" – Todd Field
"Triangle of Sadness" – Ruben Östlund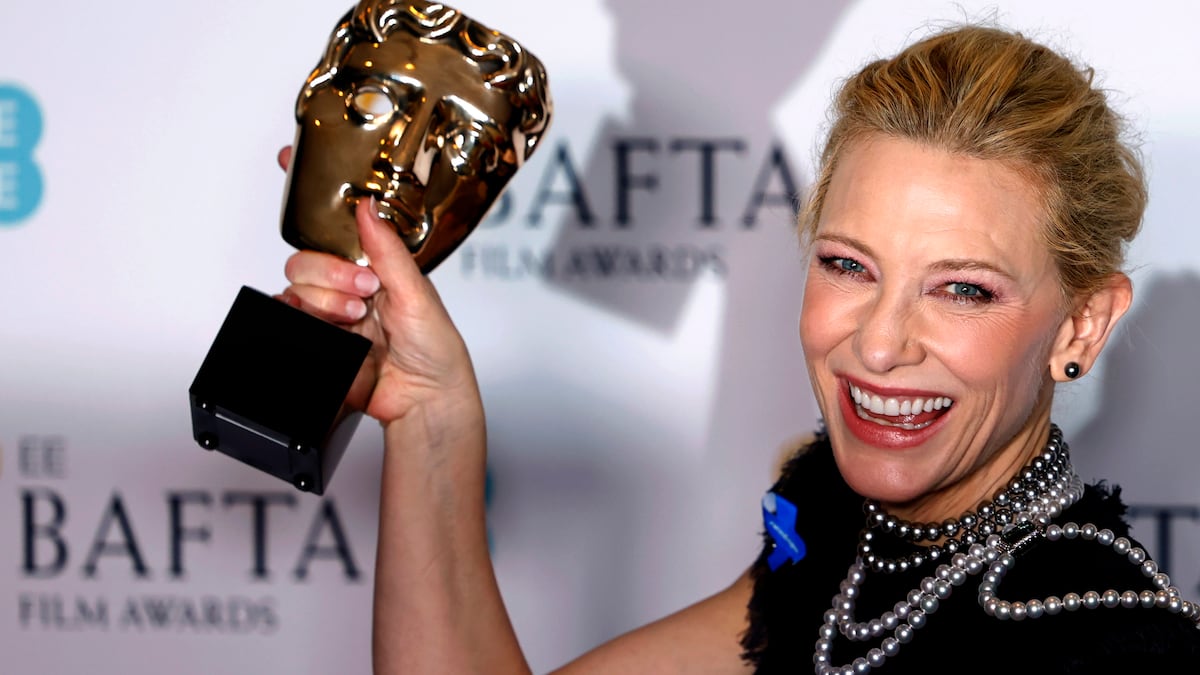 Mejor Guión Adaptado
"All Quiet on the Western Front" – Edward Berger, Lesley Patterson, Ian Stokell
"Living" – Kazuo Ishiguro
"The Quiet Girl" – Colm Bairéad
"She Said" – Rebecca Lenkiewicz
"The Whale" – Samuel D. Hunter
Mejor Debut Británico de Dirección, Guión o Producción
Charlotte Wells – "Aftersun"
Geoergia Oakley y Hélène Sifre – "Blue Jean"
Marie Lidén – "Electric Malady"
Katy Brand – "Good Luck to You, Leo Grande"
Maia Kenworthy – "Rebellion"
Mejor Diseño de Vestuario
"All Quiet on the Western Front" – Lisy Christl
"Amsterdam" – J.R. Hawbaker, Albert Wolsky
"Babylon" – Mary Zophres
"Elvis" – Catherine Martin
"Mrs. Harris Goes To Paris" – Jenny Beavan
Mejor Diseño de Producción
"All Quiet on the Western Front" – Christian M. Goldbeck y Ernestine Hipper
"Babylon" – Florencia Martin y Anthony Carlino
"The Batman" – James Chinlund y Lee Sandales
"Elvis" – Catherine Martin, Karen Murphy y Bev Dunn
"Guillermo del Toro's Pinocchio" – Curt Enderle y Guy Davis
Mejor Sonido
"All Quiet on the Western Front"
"Avatar: The Way of Water"
"Elvis"
"Tár"
"Top Gun: Maverick"
Mejor Score Original
"All Quiet on the Western Front" – Volker Bertelmann
"Babylon" – Justin Hurwitz
"The Banshees of Inisherin" – Carter Burwell
"Everything Everywhere All At Once" – Son Lux
"Guillermo del Toro's Pinocchio" – Alexandre Desplat
Mejores Efectos Visuales
"All Quiet on the Western Front"
"Avatar: The Way of Water"
"The Batman"
"Everything Everywhere All At Once"
"Top Gun: Maverick"
Mejor Maquillaje y Peinado
"All Quiet on the Western Front"
"The Batman"
"Elvis"
"Roald Dahl's Matilda The Musical"
"The Whale"
Mejor Fotografía
"All Quiet on the Western Front" – James Friend
"The Batman" – Greig Fraser
"Elvis" – Mandy Walker
"Empire of Light" – Roger Deakins
"Top Gun: Maverick" – Claudio Miranda
Mejor Edición
"All Quiet on the Western Front" – Sven Budelmann
"The Banshees of Inisherin" – Mikkel E. G. Nielsen
"Elvis" – Jonathan Redmond y Matt Villa
"Everything Everywhere All At Once" – Paul Rogers
"Top Gun: Maverick" – Eddie Hamilton
Mejor Casting
"Aftersun"
"All Quiet on the Western Front"
"Elvis"
"Everything Everywhere All At Once"
"Triangle of Sadness"
Mejor Película de Habla No Inglesa
"All Quiet on the Western Front"
"Argentina, 1985"
"Corsage"
"Decision To Leave"
"The Quiet Girl"
EE Rising Star Award
Aimee Lou Wood
Daryl McCormack
Emma Mackey
Naomi Ackie
Sheila Atim
Mejor Cortometraje Animado
"The Boy, the Mole, the Fox and the Horse"
"Middle Watch"
"Your Mountain is Waiting"
Mejor Cortometraje Británico
"The Ballad Of Olive Morris"
"Bazigaga"
"Bus Girl"
"A Drifting Up"
"An Irish Goodbye"