El pasado 6 de enero los premios BAFTA revelaron sus listas con las posibles nominadas para la premiación que se llevará a cabo el próximo Domingo 19 de Febrero. "Sin Novedad en el Frente (All Quiet on the Western Front)" (2022) y "Los Espíritus de la Isla (The Banshees of Ineshirin)" (2022) lideran las listas de las 24 categorías que se revelaron.
La producción de Netflix "Sin Novedad en el Frente" lidera con 15 posibles nominaciones, mientras que el drama producido por Searchlight Pictures "Los Espíritus de la Isla" tiene mención en 14 listas, "Todo En Todas Partes Al Mismo Tiempo" (2022) de A24 no se queda atrás y cuenta con 12 menciones al igual que la película de Warner Bros "Elvis" (2022).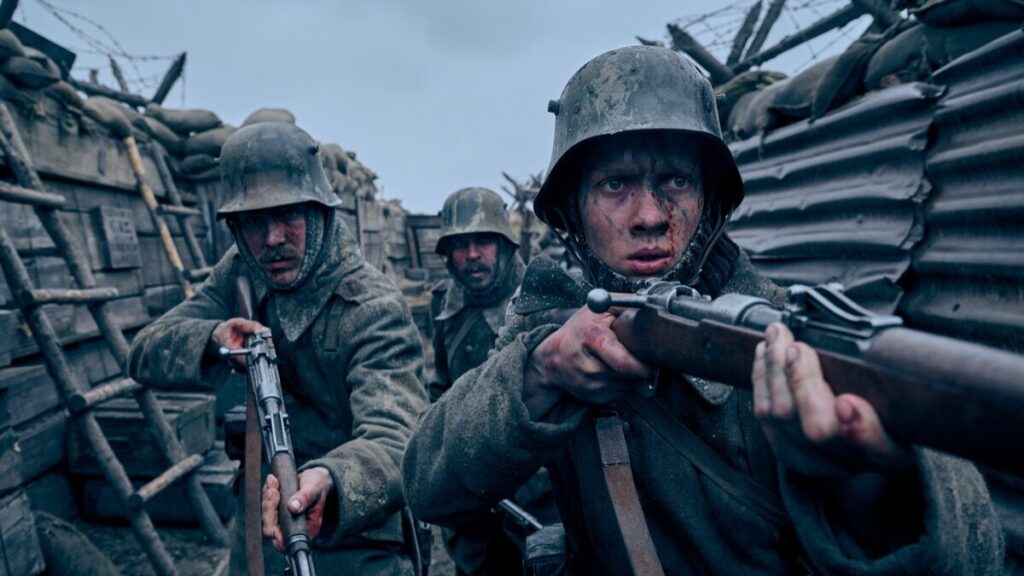 Estás nominaciones serán importantes ya que nos darán idea de las cintas que podremos ver nominadas en futuras premiaciones y ver si podemos tener un posible patrón de ganadores hasta la ceremonia de los Oscars, aunque este año ya hemos tenido algunas sorpresas como la ausencia de "Avatar: El Camino del Agua" (2022) en la lista de "Mejor Película" y de "James Cameron" quien no tendrá una nominación como "Mejor Director", algo parecido sucede con "Babylon" de "Damien Chazelle" que tampoco consigue nominaciones ni a "Mejor Película" ni a "Mejor Director".
Cabe destacar que las listas largas se obtienen de los votos recopilados en la primera ronda de votación que terminó el 30 de Diciembre y desde el pasado 6 de Enero y hasta el Viernes 13 de Enero se correrán las votaciones para conocer a los nominados a la próxima edición de los premios BAFTA, mismos que se darán a conocer el próximo 19 de Enero en una transmisión en vivo con Hayley Attwell y Toheeb Jimoh como hosts.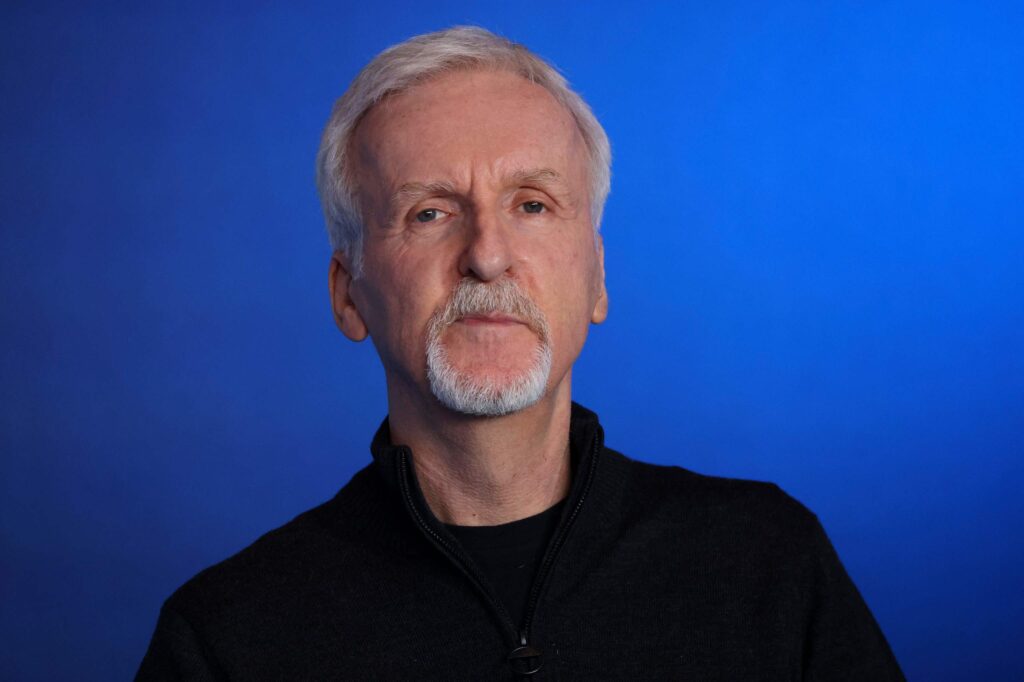 A continuación las listas (Recuerda que estás cintas no son las nominaciones oficiales)
Mejor Película
• "Aftersun"
• "All Quiet on the Western Front"
• "The Banshees of Inisherin"
• "Elvis"
• "Everything Everywhere All At Once"
• "The Fabelmans"
• "Living"
• "Tár"
• "Top Gun: Maverick"
• "Triangle of Sadness"
Mejor Película Britanica
• "Aftersun"
• "The Banshees of Inisherin"
• "Blue Jean"
• "Brian And Charles"
• "Emily"
• "Empire of Light"
• "Good Luck to You, Leo Grande"
• "Lady Chatterley's Lover"
• "Living"
• "The Lost King"
• "Mrs Harris Goes To Paris"
• "Roald Dahl's Matilda The Musical"
• "See How They Run"
• "The Swimmers"
• "The Wonder"
Mejor Debut de un Director, Escritor o Productor Británico
• "Aftersun"
• "Blue Jean"
• "Donna"
• "Electric Malady"
• "Emily"
• "Good Luck to You, Leo Grande"
• "Nothing Compares"
• "Rebellion"
• "See How They Run"
• "Wayfinder"
Mejor Película de Habla No Inglesa
• "All Quiet on the Western Front"
• "Argentina, 1985"
• "Bardo, False Chronicle of a Handful of Truths"
• "Close"
• "Corsage"
• "Decision To Leave"
• "EO"
• "Holy Spider"
• "The Quiet Girl"
• "RRR"
Mejor Documental
• "All That Breathes"
• "All the Beauty and the Bloodshed"
• "A Bunch Of Amateurs"
• "Fire of Love"
• "The Ghost of Richard Harris"
• "Hallelujah: Leonard Cohen, a Journey, a Song"
• "Louis Armstrong's Black & Blues"
• "McEnroe"
• "Moonage Daydream"
• "Navalny"
Mejor Película Animada
• "The Amazing Maurice"
• "The Bad Guys"
• "Guillermo del Toro's Pinocchio"
• "Lightyear"
• "Marcel the Shell with Shoes On"
• "Minions: The Rise of Gru"
• "Puss in Boots: The Last Wish"
• "Turning Red"
Mejor Director
• "Aftersun"
• "All Quiet on the Western Front"
• "The Banshees of Inisherin"
• "Corsage"
• "Decision To Leave"
• "Elvis"
• "Everything Everywhere All At Once"
• "Fire of Love"
• "The Quiet Girl"
• "Saint Omer"
• "She Said"
• "Tár"
• "Till"
• "Top Gun: Maverick"
• "The Woman King"
• "Women Talking"
Mejor Guion Original
• "Aftersun"
• "The Banshees of Inisherin"
• "Decision To Leave"
• "Elvis"
• "Everything Everywhere All At Once"
• "The Fabelmans"
• "Good Luck to You, Leo Grande"
• "The Menu"
• "Tár"
• "Triangle of Sadness"
Mejor Guion Adaptado
• "All Quiet on the Western Front"
• "Glass Onion: A Knives Out Mystery"
• "Guillermo del Toro's Pinocchio"
• "Living"
• "The Quiet Girl"
• "She Said"
• "Top Gun: Maverick"
• "The Whale"
• "Women Talking"
• "The Wonder"
Mejor Actriz Protagonista
• Naomi Ackie en "I Wanna Dance With Somebody"
• Ana de Armas en "Blonde"
• Cate Blanchett en "Tár"
• Jessica Chastain en "The Good Nurse"
• Viola Davis en "The Woman King"
• Danielle Deadwyler en "Till"
• Lesley Manville en "Mrs Harris Goes To Paris"
• Emma Thompson en "Good Luck to You, Leo Grande"
• Michelle Williams en "The Fabelmans"
• Michelle Yeoh en "Everything Everywhere All At Once"
Mejor Actor Protagonista
• Austin Butler en "Elvis"
• Tom Cruise en "Top Gun: Maverick"
• Harris Dickinson en "Triangle of Sadness"
• Brendan Fraser en "The Whale"
• Colin Farrell en "The Banshees of Inisherin"
• Daniel Kaluuya en "Nope"
• Felix Kammerer en "All Quiet on the Western Front"
• Daryl McCormack en "Good Luck to You, Leo Grande"
• Paul Mescal en "Aftersun"
• Bill Nighy en "Living"
Mejor Actriz de Reparto
• Angela Bassett en "Black Panther: Wakanda Forever"
• Hong Chau en "The Whale"
• Kerry Condon en "The Banshees of Inisherin"
• Jamie Lee Curtis en "Everything Everywhere All At Once"
• Dolly De Leon en "Triangle of Sadness"
• Lashana Lynch en "The Woman King"
• Janelle Monáe en "Glass Onion: A Knives Out Mystery"
• Carey Mulligan en "She Said"
• Emma Thompson en "Roald Dahl's Matilda The Musical"
• Aimee Lou Wood en "Living"
Mejor Actor de Reparto
• Brendan Gleeson en "The Banshees of Inisherin"
• Tom Hanks en "Elvis"
• Woody Harrelson en "Triangle of Sadness"
• Barry Keoghan en "The Banshees of Inisherin"
• Brad Pitt en "Babylon"
• Ke Huy Quan en "Everything Everywhere All At Once"
• Eddie Redmayne en "The Good Nurse"
• Albrecht Schuch en "All Quiet on the Western Front"
• Micheal Ward en "Empire of Light"
• Ben Whishaw en "Women Talking"
Mejor Cast
• "Aftersun"
• "All Quiet on the Western Front"
• "The Banshees of Inisherin"
• "Elvis"
• "Everything Everywhere All At Once"
• "The Fabelmans"
• "Living"
• "Roald Dahl's Matilda The Musical"
• "Tár"
• "Triangle of Sadness"
Mejor Cinematografía
• "All Quiet on the Western Front"
• "Amsterdam"
• "Athena"
• "Babylon"
• "The Banshees of Inisherin"
• "The Batman"
• "Elvis"
• "Empire of Light"
• "Tár"
• "Top Gun: Maverick"
Mejor Diseño de Vestuario
• "All Quiet on the Western Front"
• "Amsterdam"
• "Babylon"
• "The Banshees of Inisherin"
• "Black Panther: Wakanda Forever"
• "Corsage"
• "Elvis"
• "Glass Onion: A Knives Out Mystery"
• "Mrs Harris Goes To Paris"
• "Roald Dahl's Matilda The Musical"
Mejor Edición
• "Aftersun"
• "All Quiet on the Western Front"
• "Babylon"
• "The Banshees of Inisherin"
• "Decision To Leave"
• "Elvis"
• "Everything Everywhere All At Once"
• "Moonage Daydream"
• "Top Gun: Maverick"
• "Triangle of Sadness"
Mejor Maquillaje y Peinado
• "All Quiet on the Western Front"
• "Amsterdam"
• "Babylon"
• "The Batman"
• "Black Panther: Wakanda Forever"
• "Blonde"
• "Elvis"
• "Emancipation"
• "Roald Dahl's Matilda The Musical"
• "The Whale"
Mejor Score Original
• "All Quiet on the Western Front"
• "Babylon"
• "The Banshees of Inisherin"
• "The Batman"
• "Empire of Light"
• "Everything Everywhere All At Once"
• "Glass Onion: A Knives Out Mystery"
• "Guillermo del Toro's Pinocchio"
• "Tár"
• "Women Talking"
• "The Wonder"
Mejor Diseño de Producción
• "All Quiet on the Western Front"
• "Avatar: The Way of Water"
• "Babylon"
• "The Banshees of Inisherin"
• "The Batman"
• "Elvis"
• "Empire of Light"
• "Everything Everywhere All At Once"
• "The Fabelmans"
• "Guillermo del Toro's Pinocchio"
Mejores Efectos Visuales
• "All Quiet on the Western Front"
• "Avatar: The Way of Water"
• "The Batman"
• "Black Panther: Wakanda Forever"
• "Doctor Strange In The Multiverse Of Madness"
• "Everything Everywhere All At Once"
• "Fantastic Beasts: The Secrets of Dumbledore"
• "Guillermo del Toro's Pinocchio"
• "Jurassic World Dominion"
• "Top Gun: Maverick"
Mejor Sonido
• "All Quiet on the Western Front"
• "Avatar: The Way of Water"
• "Babylon"
• "The Batman"
• "Elvis"
• "Everything Everywhere All At Once"
• "Guillermo del Toro's Pinocchio"
• "Tár"
• "Thirteen Lives"
• "Top Gun: Maverick"
Mejor Corto Animado Británico
• "Beware of Trains"
• "The Boy, the Mole, the Fox and the Horse"
• "Christopher at Sea"
• "Middle Watch"
• "Salvation Has No Name"
• "Your Mountain is Waiting"
Mejor Cortometraje Británico
• "The Ballad Of Olive Morris"
• "Bazigaga"
• "Bus Girl"
• "A Drifting Up"
• "A Fox in the Night"
• "An Irish Goodbye"
• "Little Berlin"
• "Love Languages"
• "Too Rough"
• "WanderLand"